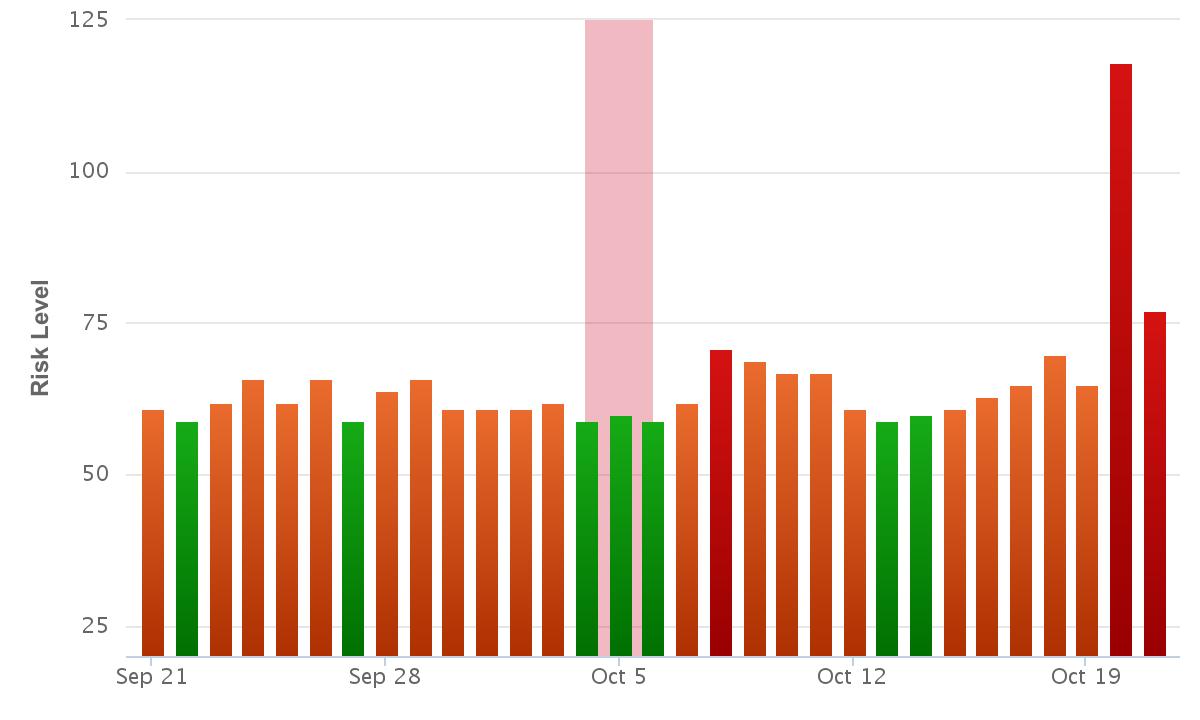 October 21, 2015   |  
Posted by
Michael Lerner
The Rank Ranger Risk Index has really shown large fluctuations over the past two days which indicate significant Google updates are being implemented. On October 20th it red lined over 100+. Our index hasn't seen activity like that since 2013 and the Authorship Rich Snippet Update. We reported last week about ongoing Panda activity and more possible volatility as Google prepares to release Penguin. Our preliminary indications are that this current update may be another Quality type of update favoring long tailed keywords, again a shift toward semantic search.
Google.com Search Engine


Google Mobile Search Engine
Google is quite public about its approach to the web and is the public authority about website guidelines, authorship and direction.Gary Illyes, a Google Trends Analyst and one of Google Search's main spokesmen will be the key speaker and answering questions about the latest Google Search algorithm updates and other things Google at the next Search Marketing Expo, SMX Conference to be held In Jerusalem, Israel at the Inbal Hotel November 1, 2015. Rank Ranger's Joel Janovsky will also be giving a presentation on Google Analytics for SEM's.
Marketer's in Europe and Israel, it will be well worth the trip… consider joining us and registering for this premier search marketing conference.