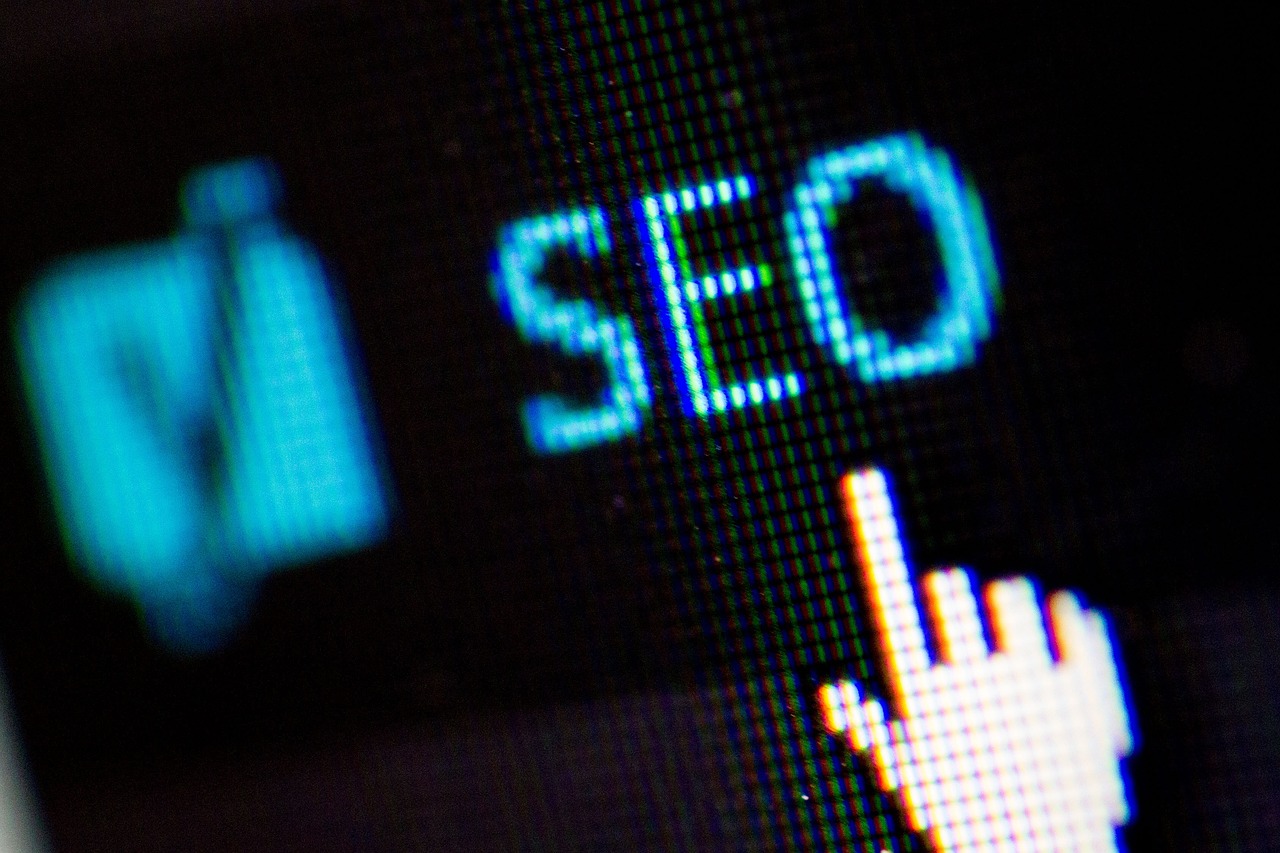 Managing an SEO business with a whole lot of clients and services is indeed a challenging task, especially if the customers expect success with the use of automated tools.
Hence, the necessity to build highly automated tools that can deliver accurate and reliable results is the need of the hour for almost all marketers, including agencies and freelancers.
While the whole process of ideating, creating, and implementing an in-built SEO tool requires a lot of resources and time, the same work can be done with reduced labor and cost. The internet has abundant tools and software that offer white label SEO services to save time and resources.
White label SEO software allow you to use their optimization services and present them to clients with your branding.
These tools not only allow marketers to broaden their scope of service but also helps build credibility and trust among the target customers. 
But as a marketer, you should be thorough with the services you would like to incorporate in your website for the clients and what will be the right amount to pay for such white label services. 
Thus, you should have a list of prospective tools in your hand before you invest in an SEO software for the long term.
This article enlists the top white label SEO tools that will help you build authority in your niche and attract new leads under your own brand name.
Also read: White Label SEO: A Comprehensive Guide For Better SEO Results
Let's begin!
White label SEO tools are automated tools that assist marketers in various search engine optimization processes. These tools allow marketing agencies to use them under their own branding in front of the clients.
These tools not only build trust and credibility among your clients due to their advancement but also help cater to an increased demand for your SEO services in a timely and cost-effective way.
Also read: Best White Label SEO Agencies
Here are the most beneficial white label search engine optimization tools and software: 
Pricing: The plans for white label SEO service start at $31.20/mo and go up to $151.20/mo if paid annually.
SE Ranking is one of the most reliable SEO tools that help organizations and marketers optimize websites under their own brand. The tool provides the benefit of customizing the website interface, login page, header, footer, and email template's look of the white label domain.
The software is best suited for:
Marketing and SEO Companies
Independent Webmasters
SEO-Related Service Providers
SEO Service Resellers
The tool allows marketers to analyze average search engine rankings, traffic, and search visibility of all kinds of websites with keyword suggestion tools, backlink monitoring tools, and keyword rank tracker.
SE Ranking is an exceptional white label tool that provides a marketing plan with a preliminary analysis, on-page and off-page optimization, tips, and social signals.
It offers to compare up to 20 competitors' websites for a single project. SE Rankings also supports manually generated reports as well as scheduled emails.
SE Rankings also has the feature to import backlinks from Google Search Console or a txt.file. 
Also read: SE Ranking Review: Most Underrated SEO Tool
Pricing: Starts with a seven days free trial. The paid plan includes two options: $119.95/mo and $188.95/mo. 
SEMrush is a leading SEO analysis and reporting tool that offers marketing agencies and freelance marketers various white label SEO services, including creative pitches, organized workflow, and accurate SEO reporting.
This white label SEO tool's key features include a position tracker, website audit, social media tracker, brand monitor, backlink audit, content analyzer, and on-page SEO tracker.
This tool also gives you the power to earn clients' trust with over 20B keywords, 43T backlinks, and 25B URLs crawled/day. It helps you prepare data-driven, tailored SEO strategies for all your clients. 
Trusted by top companies like Tesla, Samsung, Decathlon, Forbes, IBM, and Walmart, SEMrush has become one of the reliable choices for marketers to attract new leads and keep existing clients happy with its smart set of 50+ tools, efficient communication and effective CRM.
Besides managing your clients' SEO, the tool also helps in various other advertising strategies, including content marketing and social media advertising.
Also read: SEMrush Review 2023 – Top Features Compared (Honestly)
Pricing: Offers a free trial of 14 days which includes 23 SEO tools. If billed annually, the paid plans for startups, agencies, and corporations start at $83/mo.
WebCEO is one of the top white label SEO software that lets your marketing brand shine in the niche with advanced SEO tools with your brand and in your language.
Providing white label services for over ten years, WebCEO offers you a complete set of admin tools to manage your clients, employees, and SEO tools. 
This white label SEO tool's top optimization features include in-depth site audit, position tracking, keyword research, and backlink audit.
The platform also allows you to run its SEO tools with a custom domain, logo, and design that lets your employees assume they are proprietary. It also provides partners and employees with various access levels to the tools.
Also read: Top 14 SEO Tools That SEO Experts Use
Pricing: It offers a 14-day free trial with all SEO dashboard features. The paid plan for marketing agencies starts at $150/mo.
Cyfe is an all-in-one white label SEO tool that offers professional and reliable SEO reporting and a management dashboard for your marketing company. It leads to more demand for your services among the target clients with 100% white label options, including custom logo, domain, email, and design.
The tool offers a comprehensive client management system with a personalized experience by collecting and using a wide range of data, including SEO, social media, PPC, sales, and analytics data.
This award-winning tool has a wide range of pre-built templates of dashboards for all kinds of businesses, which can be modified according to your business needs and goals. The templates include everything from Facebook Ads to social media to Google Analytics.
Also read: Best SEO Tools For Beginners
Pricing: It provides a 15-day free trial with all the essential features. The paid plan for white label services starts at $33/mo and goes up to $339/mo if paid annually.
Dash This is a leading white label dashboard-creating tool that allows you to manage all your SEO and client reporting in one place under your custom domain, URL, theme, and logo. 
The tool allows you to schedule and automate emails with your own customized email. Additionally, it allows you to retrieve and integrate your clients' SEO data from various tools, including Google Analytics, Google Search Console, Moz, Ahrefs, and SEMrush. All these tools can be easily linked to Dash This.
You can customize your dashboard reports template by tracking all the critical KPIs, including link building, on-page SEO, rank tracking, organic searches, page load speed, CTR, domain authority, and search engine rankings. 
Besides SEO services, you can also consider other aspects of your marketing, including content marketing and advertising campaigns, to create custom widgets.
Also read: Which SEO Tools Do You Prefer? Here are My Favorites
Pricing: Starts with a 14-day free trial. The paid plans start at $35/mo.
Bright Local is a leading white label SEO tool that allows you to create detailed and appealing SEO tools and reports with your logo, design, color, and URL.
This tool saves time and effort by compiling and sending monthly automated email reports. It allows white label reporting in two forms, including online and PDF, for all the locations. The email can include your customized logo, colorful themes, and a unique domain.
Also read: Top 14 SEO Tools That SEO Experts Use
Pricing: Starts with a 14-day free trial. The paid plans start at $10/mo.
Agency Analytics is cloud-based white label SEO software that customizes your marketing dashboards to manage your clients' SEO reports. It manages all your client data and informs them of their company's advertising progress and performance on a single platform.
You can easily customize logos, colors, URLs, and mobile apps according to your brand's goals and customer needs. The top features of SEO reporting include real-time SEO updates, backlinks, keyword rankings, website analytics, and SEO audit.
Agency Analytics offers over 75 marketing integrations, including Ad Campaign, Ahrefs, Amazon Ads, Basis Platform, Choozie, ConvertKit, Drip, Google Analytics, Google Lighthouse, Google Sheets, LinkedIn, Moz, and Shopify.
Also read: Best SEO Tools For Beginners
Pricing: Signing up on the platform offers a 14-day free trial. The plans start at $32/mo if paid annually.
Nightwatch is one of the top white label SEO reporting tools that offers marketers a wide range of options to prepare a comprehensive report with aggregated optimized data within minutes with your brand name and URL. 
It allows you to add graphs, segments, and overviews of your clients' backlinks, site audits, and search engine rankings. You can also highlight and mark the key details and essential data in the clients' SEO reports.
The platform's in-built calculator allows you to calculate the average time spent on each client. Further, their dashboard saves you at least 4 hours per month, reducing the overall manual work.
The platform offers to generate more sales and increased visibility by extracting data and integrating with a wide range of tools, including Google Analytics, Google Search Console, and Nightwatch. It tracks your search engine rankings on all major platforms, including Bing and Google.
Also read: Free SEO Tools (No Credit Card Needed)
Pricing: Comes with a 15-free trial. The paid plan starts at $62.98 if billed annually. 
Reportz is a leading digital marketing SEO reporting tool that enables marketers to use it under their brand as their own tool. It outlines all the key details of your client's search engine optimization processes in a reliable SEO report.
The top SEO reporting features of Reportz include access to unlimited widgets, pre-built report templates, SEO report automation, and monitoring of top marketing channels like SEO, PPC, and social media advertising.
The tool integrates with top platforms, including Ahrefs, Rank Ranger, Google Ads, SEMrush, Google Analytics, Facebook, SE Ranking, WooCommerce, MailChimp, and AccuRanker. The upcoming integrations include HubSpot and Shopify.
Also read: List of Free Seo Tools
Pricing: The starter plan starts at $33/mo and goes up to $241/mo if billed annually. 
Wincher is a leading white label SEO reporting tool focusing on keyword rank tracking. The tool tracks your clients' site keywords, discovers new ones, and gets ranking reports and alerts of the overall SEO.
You can customize and personalize the SEO reports for each client with your tailored domain and design.
The top white label SEO services include keyword ranking updates, local SEO rank tracking, keyword research and grouping, on-page SEO score, website rankings, local rankings, search volume, and CPC.
To ****, Wincher has over 100K in over 150 countries tracking over 165K for 130 search engines.
Also read: Top 6 SEO Project Management Tools
Pricing: The paid plan starts at $39 /mo and goes up to $79/mo. The tool also offers a free trial of 10 days.
Launched in 2013, MySiteAuditor is one of the top lead generation and sales management white label tools that enables freelancers and marketing agencies to conduct SEO audits for various kinds of companies and deliver accurate reports.
You can audit unlimited web pages using MySiteAuditor. The tool also allows you to personalize the logo, colors, and contact info on your SEO audit forms and reports.
The tool provides personalized and embedded audit forms in three types: large, slim, and small. It is available in over 20 languages, including English, Spanish, German, Finnish, Dutch, and Danish. 
Also read: 10 Best SEO Competitor Analysis Tools For 2023
Pricing: Starts with a free 14-day trial. The paid plan starts at $39/mo.
Site Auditor is a white label SEO audit tool that aims to generate more leads and sales. The tool allows you to generate SEO audit reports with RoboAuditor and 70+ parameters in your brand name, URL, company details, logo, and design.
One of the tool's key features includes popup support that delivers the potential clients SEO audit option as a popup. Without embed code on each page, Site Auditor offers you to choose which web pages to choose for the popup display.
It ensures automated workflow with integrations on top platforms like Mailchimp, Intercom, Pipedrive, and HubSpot.
Site Auditor supports all the languages for your clients all over the world. You can tailor every word of the SEO report to make the clients understand their progress with ease.
Also read: 15 Best SEO Keyword Rank Checker Tools
Conclusion
The demand for white-label tools and software is increasing significantly in all sectors, including SEO, because of their convenience and cost-effectiveness.
However, it is essential to understand the reliability and accuracy these white-label tools provide. 
The advantages of using these tools include the ability to brand and customize the software that matches a company's brand identity, access to powerful SEO features, and the ability to save time and resources by avoiding developing custom solutions. 
The 12 white-label SEO software solutions I have discussed offer various features and pricing options that cater to various business needs and budgets.
Whether you're a small agency or a large enterprise, there is a white-label SEO tool that can help you provide better SEO services to your clients and grow your business.