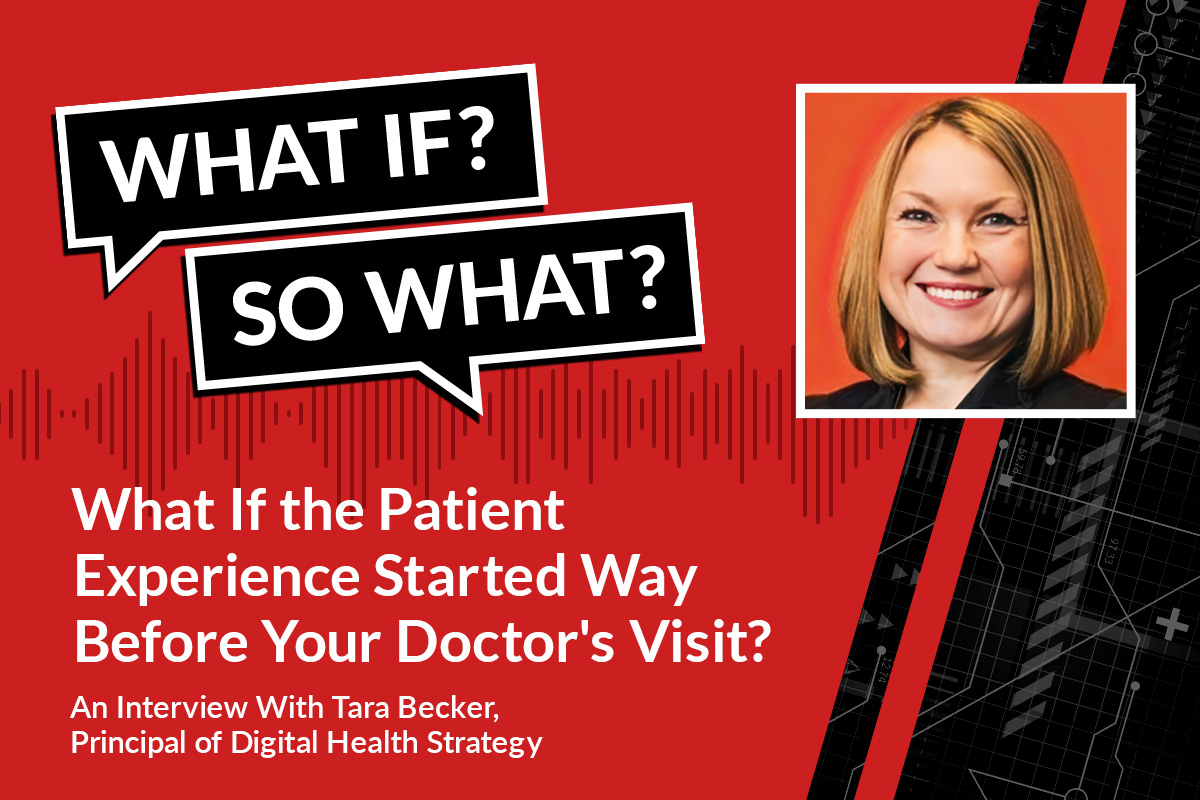 In this episode, Jim and Kim talk with Tara Becker, principal of digital health strategy at Perficient, about how to meet both consumer and employee needs in the healthcare industry. It's no secret that clinicians burned out post-pandemic.
Are there ways that we can champion the industry toward a new digital future? Listen to this week's episode to learn how to mix people, processes, and technology to support healthcare employees and consumers.
We'd **** to get your feedback on a "white noise" word or topic you'd like for us to cover. Send your suggestions to [email protected]. 
Subscribe Where You Listen
Apple | Spotify | Amazon | Google | Stitcher
Meet our Guest
Tara is a Principial of Digital Health Strategy at Perficient with deep experience in planning, messaging, execution, optimization, digital marketing, business development, and process improvement. She is passionate about diagnosing complex business challenges and developing innovative solutions to achieve measurable results for my clients. She leads a team of talented strategists and consultants and partner with c-suite clients to develop innovative business strategies.
Meet the Hosts
Jim Hertzfeld is a Principal and Chief Digital Strategist for Perficient. He works with clients to convert market insights into real-world digital products and customer experiences that actually grow their business.
Kim Williams-Czopek is a General Manager of Commerce US Operations at Perficient. She works with clients to devise digital experience strategies and how to translate strategies to tactics. She specializes in digital commerce, digital product development, user research and testing strategies, and digital responsibility.
LinkedIn | Perficient