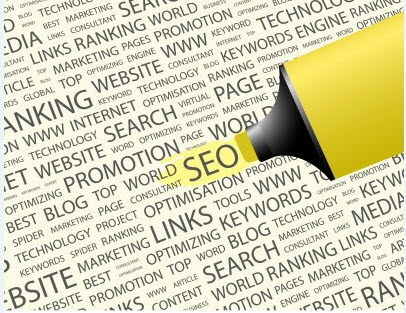 March 16, 2012   |  
Posted by
Rank Ranger
The importance of keyword density has been disputed ever since it was found to be a ranking factor. To understand why it is important, what it means, and how to use it, read on.
Why is Keyword Density Important For SEO?
The importance of keyword density has been disputed ever since it was found to be a ranking factor. In the early days of search engines it was assumed by search algorithms that the more a keyword appeared on a page, the more relevant that particular webpage would be to any searches made that involved those keywords.  As time progressed, people began to take advantage of this loophole in search engine ranking methods, regardless of whether or not the page they were promoting was relevant to the search query. A tactic called keyword stuffing was employed, through which keywords would be used as frequently as possible in the hope that the search engine would perceive the website that had used keyword stuffing as particularly relevant to the search that searchers made. Keyword stuffing was used in several places: it was used in the URL, in the title tags, in the Meta description tags, and in on-page content.

As this was so prevalent, it did not last long as a loophole for fooling the search engines. Following the popularity of keyword stuffing, the best method of implementing keywords for a website was disputed, and still remains so today. The significance of keyword density, agreed upon by almost all SEO professionals today, is that keywords cannot be ignored as an important factor when optimizing a website for search engines, but it cannot be overused either, as Google is liable to penalize sites that practice keyword stuffing. Keywords are used to determine relevance in title tags, to convince readers to click through in Meta description tags, and indicate the topic of on-page content for the search engines. It is agreed among most SEO professionals that maintaining keyword density is important, but best practices are not concrete.
What is Keyword Density?
Keyword density is the frequency with which keywords appear on a webpage, in relation to the total amount of words on that page. If there are 100 words on a page, and one of them is a keyword, then the keyword density of the page would be 1%; if there were 3 keywords, then the Keyword density would be 3%, and so on. For instance if farmer John was trying to promote his tractor collection on farmerjohnstractors.com, he would want to place the word "tractor" on his webpage, to attract those searching for tractors. If he placed it twice on the page, and had 100 words on his web page, he would have 2% keyword density for "tractor" on his page – you get the point. Keyword density is interesting because its stature as a ranking factor in the world of SEO has fluctuated so much, and it is such a hard technique to definitively master.
How Can I Use Keyword Density?
Keyword density best practices cannot be defined absolutely, but it is important to keep some general guidelines in mind when approaching the topic. Firstly, if you do not use keywords in your title, your chances of being perceived as relevant, by search engines, are less positive. If you do not use keywords in your Meta description, searchers may click elsewhere, because other sites are using the keywords in their Meta descriptions which are identical to the words the searcher used in their web search. Finally, if you do not use keywords within the content on the page, it becomes more difficult for the search engine to determine what your page is about.
The general guidelines to adhere to vis-à-vis keyword use and density are that attention should be directed toward using keywords when and where appropriate. Appropriate locations would be in the various tags and on-page content. The issue of how frequently to use them is less definite, but it is generally accepted that on-page keyword use should be done through repeating the keyword more than once, but only in such a manner as would appear in natural speech or writing. When SEO professionals are pressed to a wall, they often say that anywhere between 3 % and 7 % are good figures to work with, but these numbers are difficult to verify, as Google is constantly updating its algorithm. At one stage the ideal keyword density figure was perceived as hovering very close to 7%. On-page locations for keywords that may be useful for optimization can be in the headers on the page itself, in addition to the text of the article. As far as the various tags are concerned, keywords should appear in locations that make sense so that your site will appear more enticing to click on for the searcher, but not appear as spam.