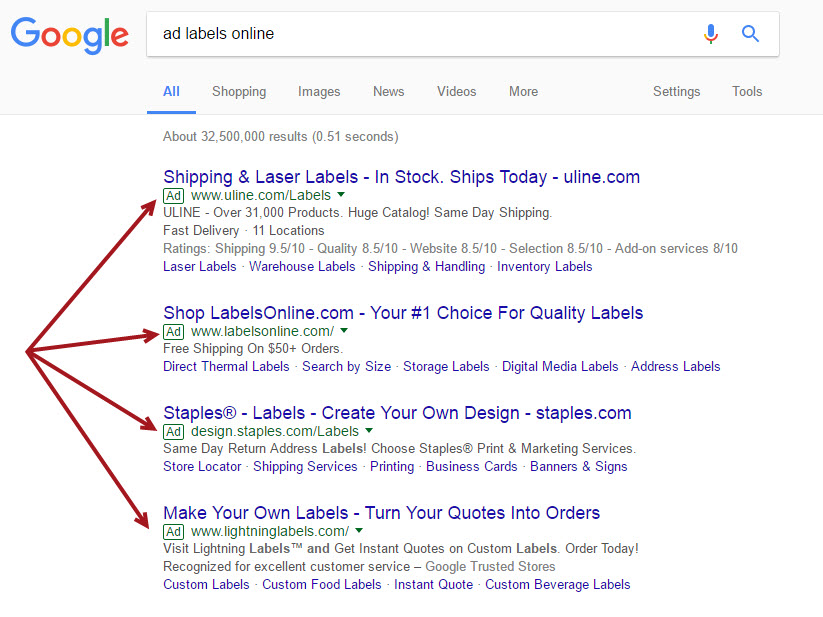 March 7, 2017   |  
Posted by
Mordy Oberstein
Frigid February was feverishly frothing with Google SERP activity. There were simply an abnormal abundance of big ticket SERP and SERP feature items to discuss. While I could go and on about just how significant and action-packed last month's SERP was, I won't. Instead, and in spite of the literary shortcoming, let's just get down to business. 

Major Ranking Event Points to an Unannounced Google Algorithm Update 
When confronted about mysterious changes in rank, Google has indicated that it releases thousands of algorithm updates each year. Well, it seems they were off to an early start in 2017 as just 38 days into the new year our Rank Risk Index caught the beginning of what was a major shift in the rankings. According the index, the rollout lasted four days on desktop during which the index hit risk level high of 97. 

The Rank Risk Index on desktop showing a series of elevated rank fluctuations that correlated with the rollout of a Google algorithm update 
The SEO industry was abound with chatter about sites showing rank fluctuations. While there was some speculation that the rank changes were related to Panda, that an algorithm update occurred was pretty much agreed to across the board. Of course, this is not an official pronouncement as Google has not confirmed that an update occurred.  
Google Releases a New AdWord Ad Label… Again 
If you'll remember, last June Google did away with a bright yellow label for its AdWords ads. In its place, Google introduced a green ad label whose color matched that of an ad's URL. The obvious pushback, true or not, was that with an organic green ad label, the lines that separated organic and paid results would be blurred. Well, on February 22nd, Google was at it again officially releasing a new ad label for AdWords that inverted the current color scheme. Meaning, instead of white lettering on an organic green background, Google is showing ad labels with green lettering on a SERP white background.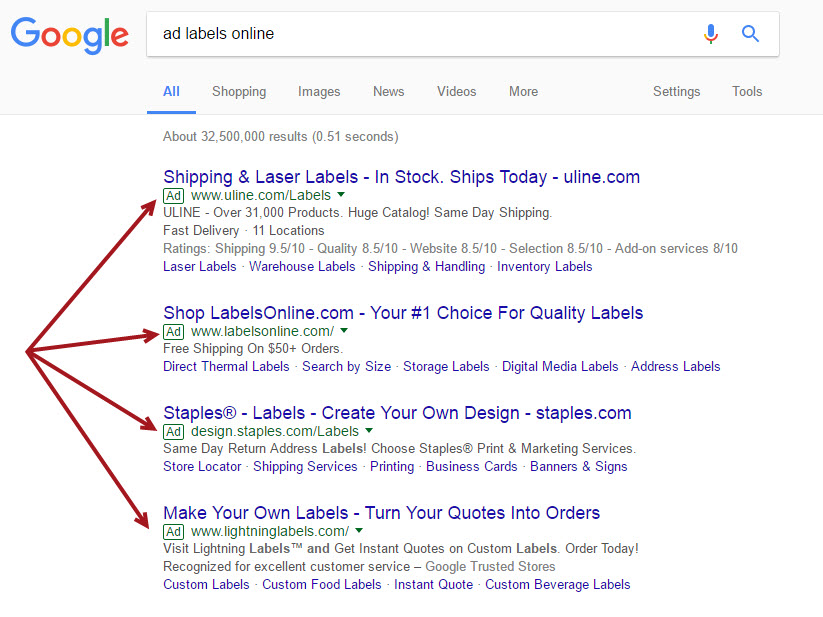 Google's new AdWords ad label gets a white background with green lettering 
Most likely as a response to previous criticism for allegedly confusing users with an ad label that blended a bit too well into organic results, Google was quick to say that its internal study showed that no such confusion exists with its new(er) ad label. This however has not stopped those within the industry from voicing the very exact concern Google aimed at circumventing. I guess the jury is still out on this one. 
AMP Change Impacts the Mobile SERP with Significant Consequences


AMP, already a *** topic in the world of SEO got a lot hotter this last month. With the introduction of all AMP mobile carousels attached to organic results I decided to do a little case study about how AMP carousels appear on the SERP. What I found is that they appear alone. That is, sites that have not gone AMP do not, as a rule, display with mobile carousels when Google has an AMP alternative. Should Google show an AMP'd up carousel within an organic result, it will not show a carousel within a non-AMP result. It doesn't matter how prominent the non-AMP site is, even sites like espn.com or rollingstone.com do not display mobile carousels when AMP results are present on the SERP (since these sites are in fact not AMP optimized as of yet).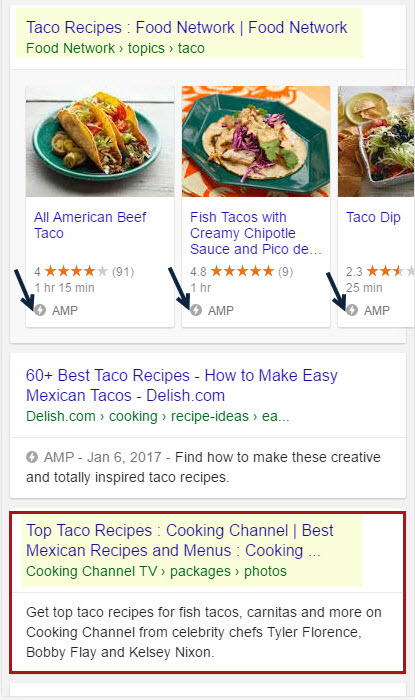 An AMP optimized site shows with a mobile carousel while an non-AMP site displays without one
The significance of this, and the potential impact is huge. For one, the common prevailing notion has been that content is king. Here however, it would seem that page speed is king as hefty sites with the most potent content are being usurped, at least when it comes to carousels. Then there's the issue of clicks. While Google has said emphatically that AMP is not a rank signal, more carousels for AMP sites could mean less clicks for the less speedy. 
February SERP Feature Changes
While there weren't a flurry of SERP feature changes in February, the SERP displayed some interesting feature variations, just not from the usual suspects. Normally, I'd be reporting on a slew of ever mutating SERP features like Local Pack or Knowledge Panel. Not so in February! As such, I'm happy to report we've seen changes to Google Posts and Related Questions. 
Google Posts Sporting GIFs on the SERP 
Google Posts (sometimes known as Google Podium) is not a SERP feature you see often, at least until now. It seems that the SERP feature is on the move, literally. It was recently unearthed that Google is showing GIF filled Google Posts attached to brand sites, particularity sport brands (aka sports teams).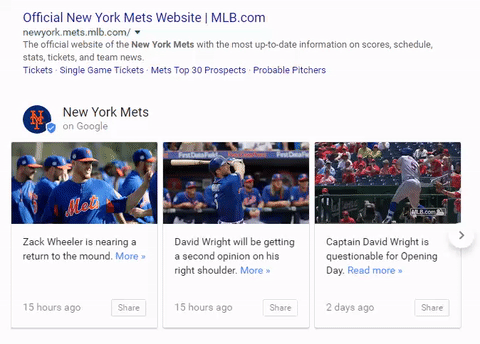 Google Posts, which some have speculated is Google's attempt at a social media element, allows sites to push content right to the SERP, content that displays via mobile-like cards. Some of these cards are now displaying GIFs in place of images. Whereas previously it was hard to track down a SERP displaying the feature, I've found that direct queries for most NHL hockey and MLB baseball teams will bring the feature up, GIFs and all. 
An Endless Series of Related Questions as 'People Also Ask' Goes Dynamic
Previously, if Google thought your query related to questions other users have been asking Google, a finite series of related questions would possibly appear on the SERP. You would see a limited series of questions (3, 4, 5, maybe 6) within expandable cards representing questions related to your query. The series of related questions you were presented with was all you got, no more, no less. Now however, Google has upped its Related Questions game. Now, the possibilities are endless as expanding one Related Question card produces new cards related to the question you have just clicked on. It's like your cousin's cousin (which I guess is your first cousin once removed), it's a related question of a related question.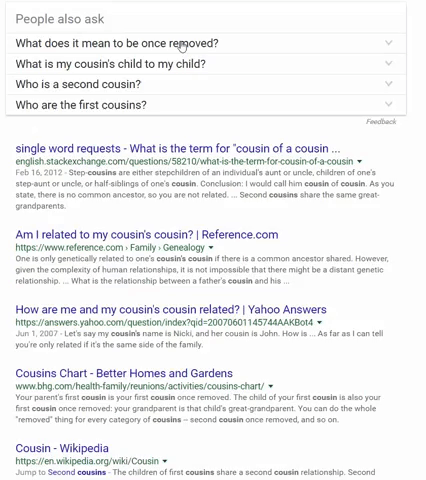 Seriously, it's addictive. You can just kind of click all day and more and more questions will show. I wonder if there's one mega-question where all other questions stem from that you'll eventually get back to…. one question to rule them all sort of thing. I mean just look at the case above, we've gone from cousins to Franklin Delano Roosevelt in a few easy clicks! 
What's also interesting is that concurrent with this change, our Mobile SERP Feature Tracker recorded an increase in the SERP feature's page one presence. Parallel to the feature's upgrade announcement of February 13th, we've seen the feature increase across the board. Mobile in particular has seen a 5 percentage point bump since the rollout of the new dynamic format. 

Related Questions on mobile sees an approximate 5 point increase between February 13th and the end of the month
For Every Season There Is a SERP Feature Turn 
It seems no month is spared significant SERP and SERP feature changes. (Which for the sake of this blog series is simply fantastic!) February, was an exceptional example of the continuously evolving nature of Google's SERP. The simple fact that Google changed its PPC ad label for the second time in less than 10 months is testament to the fact that Google views its SERP as malleable, an ever-changing experiment.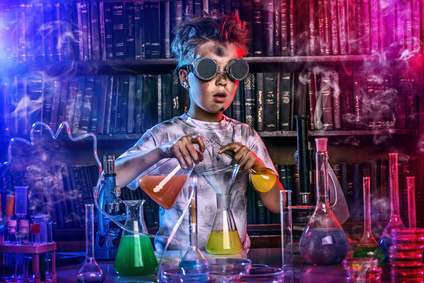 What SERP concoctions does Google have stirring in the lab currently? All I can tell you is, there will be something and it will be curiously interesting. Tune in next month for my monthly SERP trek to see what exactly Google has changed and why it matters.