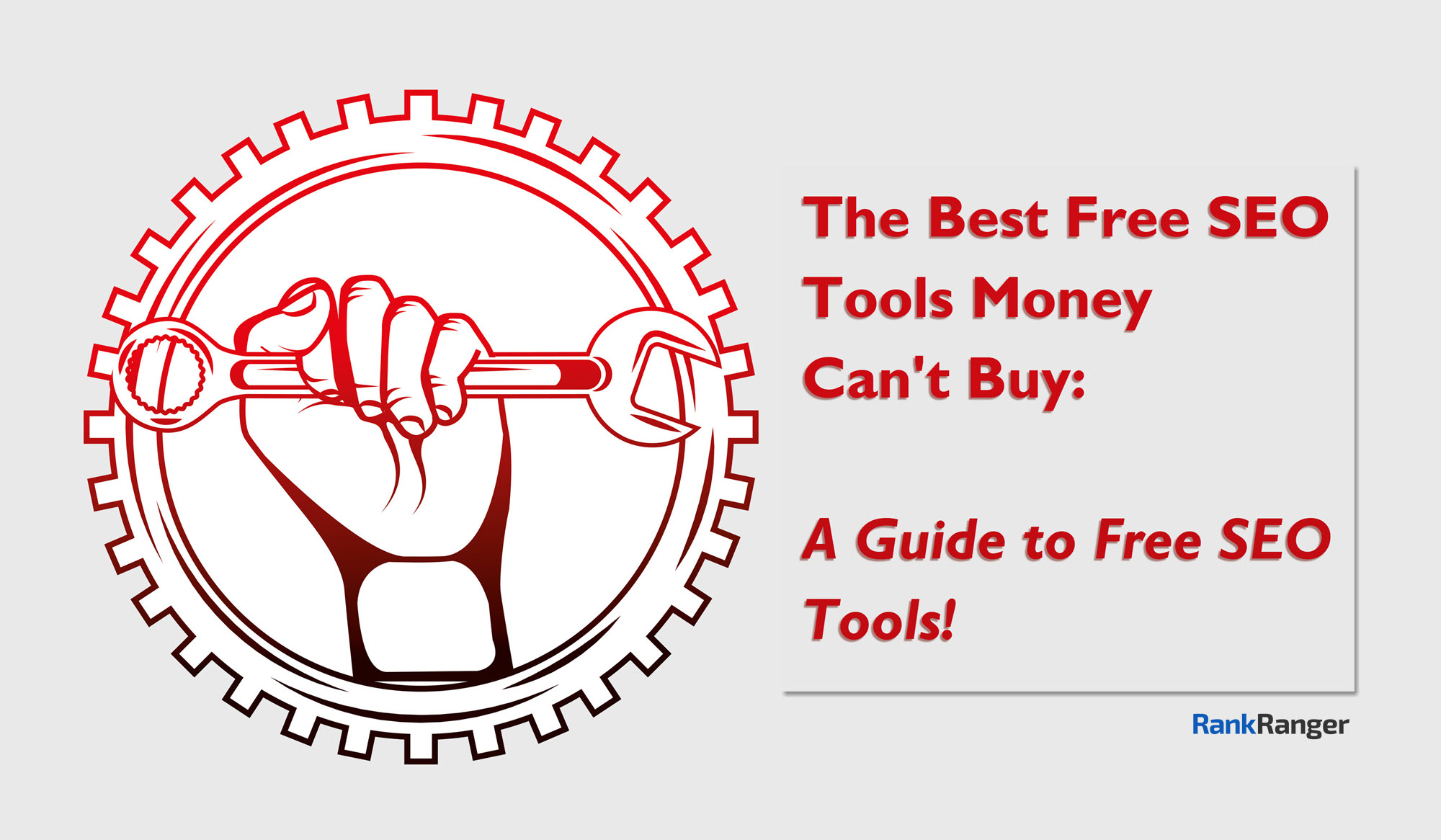 March 11, 2020   |  
Posted by
Liraz Postan
When it comes to search engine optimization, there are seemingly endless tasks to complete. You have both on-page and off-page considerations, as well as content audits, competitor research, tracking and monitoring, and technical issues. Of course, once that is done, you'll have to do plenty of research on keywords, find out what the competition is using, and much more.
There are some really great tools every marketer decides on paying for but you can find some of the best SEO tools for free, which can help with a variety of tasks.
Why Do We Need SEO Tools?
SEO tools are designed to make your life easier. Of course, you'll also gain valuable insights as to how your site is doing and if it is performing optimally. This happens through site audits and other methods. An individual tool usually focuses on a different kind of task, or sometimes on a different aspect of the same task. 
Everyone wants to save money and often the budget for search engine optimization can suffer as a result. However,  there are many free SEO tools out there. While some can only do so much, others pack a powerful punch without pinching your wallet. In a sense, these tools can help you find new strategies, free up time, and help you make more money by being more efficient. If you're an agency owner or a freelancer, this is your way to scale.
The Top SEO Tools That You Don't Need to Pay for 
With the above said, let's dive in and see what free SEO tools are available for you. 
If you're planning to analyze search performance and monitor competition, keywords, and SERPs, you may want to consider these options:
#1 Google Analytics
While there are many tools out there, Google Analytics is the very first tool most site owners are heading to. It's one of the most-used analytics packages on the market. You'll also find that it works well with other Google products, such as Google Search Console, Google Optimize, and Google Data Studio. This is a must-use tool, plus it's totally FREE.
#2 Cloudflare
Cloudflare provides you with a free CDN (Content Delivery Network), which speeds a website. Not only that, it offers full DDoS protection for free and easy DNS management. There's no limit to the free use, but pro features are quite amazing and help secure your site. This is a great option to boost your site performance with easy installation.
#3 GTmetrix
GTmetrix is an excellent webpage tool that offers speed performance tests. You'll get familiar reports, including Waterfalls, YSlow, and PageSpeed. You'll get a fully comprehensive analysis of your page load time, page size, and page requests. This will help you better understand how to optimize your page for better performance to serve a better user experience. Personally, I use this tool on a daily basis for every URL I am optimizing.
#4 SEO Minion
SEO Minion is a great Chrome extension to help you quickly analyze and highlight issues. You can find your broken or nofollow links on a page, get a quick SERP preview and check your metadata, and find indexation or hreflang implementation issues.
#5 Yoast SEO
Yoast SEO is one of the most trusted names for WordPress SEO plugins. It's one of the most installed plugins, with over 30 million sites using it. Plus, it is quite an innovative and updated plugin. Yoast helps site owners show proper meta-data on the SERP, edit the robots.txt file, handle basic schema settings, XML sitemaps and, more. The traffic light feature on the backend of each page will help you quickly understand how to optimize your page for your selected keyword.


#6 Rank Math
One tool you probably haven't heard of before is Rank Math. It's considered the new kid on the block (in regards to WordPress SEO plugins). However being new, it has become quite popular and gathered a significant following among SEO professionals. This tool is forever free and fully functional. Therefore, you can expect to find built-in redirection. Of course, this means that you don't have to install as many plugins or pay to upgrade them. Consider checking it out! Rank Math has also multiple options for schema implementations, Google news sitemaps, and more. If you're considering switching from YoastSEO to RankMath, this can be easily done within a click, so you won't lose any SEO work.
#7 Rich Results Test
Have you recently added review rating stars into your JSON-LD? If so, you may want to make sure that the markup and coding are valid for the Google Rich Results test. Of course, you may get a passing grade from the test, but that doesn't mean the page automatically displays those rich results in the SERPs. In a sense, it's not foolproof, but you also don't pay anything for it, and the test is quite quick.
#8 Rank Ranger Site Explorer
This site explorer came into my life at the perfect moment, when I was just looking to get a quick snapshot of my competitor's website: What keywords are they ranking for? What's their paid strategy for Google Ads? Who are their organic competitors? It helped me get a quick view of my deeper actions and create a detailed plan on how to tackle my competitor's site. While the free insights are a great start, the pro version offers an incredibly deep look at any site's strongest pages and keywords making it a super-helpful tool when performing competitor analysis. 


#9 MozBar
MozBar is one of the first-ever SEO toolbars, so it has been around for a while. Despite its age, it remains innovative with upgrades and technological advancements over time. You can get a free account and link your metrics while you browse the internet. Of course, you can also get SERP analysis and on-page analysis. The free version is very helpful on its own, but there is a Pro version. With that, you'll have added functions such as keyword suggestions and more. 
#10 Answer the Public
Answer the Public is a tool that is quite easy to ****. If you're hoping to create a massive list of questions for a keyword set, this is a must-have in your arsenal. Just type in your query or topic in the desired language and get visual question mapping and related topics you can build your content strategy around.
#11 Google Mobile-Friendly Test
The Google Mobile-Friendly Test tool is the gold standard to help you see if your page meets the requirements for Google's mobile-friendly standard. If the page passes, that means Google thinks that it is mobile-friendly. While this ranking factor is small, it's still essential for user experience. However, if the page isn't considered mobile-friendly, you will get a report showing which areas need to be addressed.
#12 Google My Business
If you want to focus on local SEO, this is, by far, the most important, must-have tool in your arsenal. Register your local business on Google My Business, or claim your business page if you already see it on the SERP.

You'll also be able to see reviews and respond to them, as well as manage your listing information, upload relevant business photos, and link to your site. When you claim your business profile, you form a foundation for most of the other local SEO activities. Therefore, this is essential. You can post regularly on your page to make some great offers or to highlight any business activity to boost your organic traffic.
#13 Google Review Link Generators
We already mentioned Google My Business's importance for local SEO and a strong component to your Google My Business page is the number of reviews in it. Whitespark has created a Google Review Link Generator which solves the simple problem of giving your customers a URL so that they can leave a Google review about your business. Reviews are known for driving rankings, but it's less friendly for a business owner to ask for them. This review link generator will help by making the process for a person to leave a review as quick and easy as possible.
#14 Google Disavow Tool
The Google disavow tool will help you get rid of suspicious backlinks in your website link profile. If you have seen some potential toxic backlinks linking to you, and your manual outreach removal efforts didn't bring any positive results, you can ask Google not to take these links into consideration when assessing your website. I suggest doing your first disavow report with an SEO professional to avoid making any mistakes.
#15 Moz Link Explorer
This tool is a high-accuracy link index and is meant to qualify a domain's authority. It currently boasts 35 trillion links. There is a free access account option, which provides you with 50 rows of data and 10 queries each month, as well as basic link metric systems. You can use this tool to assess backlinks for off-page tasks or even media deals, or domain purchasing assessments.
#16 Schema Markup Generator
If you're looking for an easy solution to implement your FAQ schema markup like How to, recipe, job posting, and more, this free tool is for you. With the Schema Markup Generator, you can generate your desired schema markup HTML and just copy-paste it to your page! It's that easy! It's totally free and super easy for all SEO levels.
#17 Screaming Frog
Screaming Frog is one of the best-selling and cost-effective SEO spiders out there. Its free version is good for crawling up to 500 URLs and while the free version has limited features, it can surely do the trick if you're looking for a great free tool to crawl your site. Screaming Frog can give you a wide analysis for redirect chains, indexability issues, check your metadata, headlines, tags, and more. It's one of the basic SEO tools you just gotta learn and follow.
#18 Ubersuggest
Ubersuggest, by Neil Patel, can give you some nice suggestions for a related keyword or a domain. This can give some instant ideas on how to grow and build your content strategy. I use it for competitor analysis where I can see which keywords and pages are the best selling for my competitor's site.
#19 Google Site Kit plugin for WordPress
Google just launched a great plugin for WordPress sites that combines all different metrics and insights from Google tools such as Tag Manager, Analytics, Search Console and more with everything visible in your WP dashboard. This is a great solution for business owners who want to get all the data in one place. What I liked about this plugin is that it does not harm your site performance or load time. It loads only after your site dashboard loads and you therefore should not be experiencing any loading time issues.
#20 Google Search Console
As part of your must-install tools, here is the Google Search Console (I can't help it. I still call it in the old fashioned way as Google Webmaster tools). It allows you to view some of the main keywords leading to your site, organic CTR, technical issues, indexation issues, sitemaps, and basic requests to Google for new page indexation, fixing site errors, and more. It's always super helpful and I must say it's my forever-open-tab on my browser.
#21 Keyword.io
Keyword.io is one of the best free tools I know to complete long-tail research. It relies on data coming from Google autocomplete and can truly give you a sense of what people are searching for. In the free version, you cannot download your lists, but it can surely help you get a clear content plan to write your next article or to identify any new search trends. Not only that, it can help you get all this data for YouTube, Amazon, Bing, eBay, Playstore search, and more. 
#22 SEOquake
In my early SEO days, we used to rely so much on SEOquake. There were times where this was the only helpful extension to help us quickly gather some information on a site's on-site SEO current situation. It is still a powerful extension that I find very helpful for getting a quick look at on-site SEO, compare domains, and export your data.
#23 Copyscape
If you need to make a plagiarism checkup (check if your content is an original piece) then copyscape.com is your tool. Copyscape is an easy and free tool who scans the web to look for web pages that may contain some of your page's content. This tool is super easy to use and so friendly. If you need to run more scans or want to see more results after your scan, you can then pay for some credits for more access. Not too costly, and yet – a powerful tool.
#24 Page Speed Insights
The Page Speed Insights is another great tool made by Google to check your page performance from the eyes of the great Google. This tool will identify some errors you might need to have a look at such as image sizing, image formatting, and Time to First Bite – basically what happens from the moment a user enters your page till they can actually view it. Sometimes, these suggestions can be solved by just switching to a new and stronger hosting company and sometimes, you might need a developer's touch.
#25 Xenu
If you're a Mac user, you can skip to the next tool. For Microsoft users, tune in! Xenu is one of the very old SEO tools I know but it is still very helpful. This tool will crawl your site to find the very last broken link and other technical issues. I sometimes use it as other site audit tools that I use cannot compete with this tool. It goes on really deep-level URLs on your site to identify errors you can easily fix.
#26 RedirectPath
Another great Chrome extension I use is the Redirect Path. This tool shows the path a URL goes through to reach its final destination. It allows you to see if you have redirect chains you can solve or 301/302 redirects, etc.
#27 Wayback Machine
Have you ever wondered what a web page once looked like? What content had changed? How many changes did the website owner make a single web page? The Wayback Machine is a great tool and quite easy-to-use. Just enter your page URL in search and get all the changes this page went through every month, every year. This is a great checkup before you purchase a new domain, to identify if the site was always talking about the same niche, or even to spy on your competitor's strategy and positioning.
Tools Glorious Tools! 
There are so many tools out there, way to many to list in one post. I brought you the tools I am using on my day-to-day work routine. The idea is to be careful what you pay for as many SEO tools are free and are great at whatever it is they do. Remember, using SEO tools will scale up your work and let you deep dive into other strategic decisions SEO marketers should really be focusing on.
One final caveat that's worth noting… while these tools are great the real upside is in their implementation. That's my way of saying as great as a tool is, nothing can replace a good SEO!