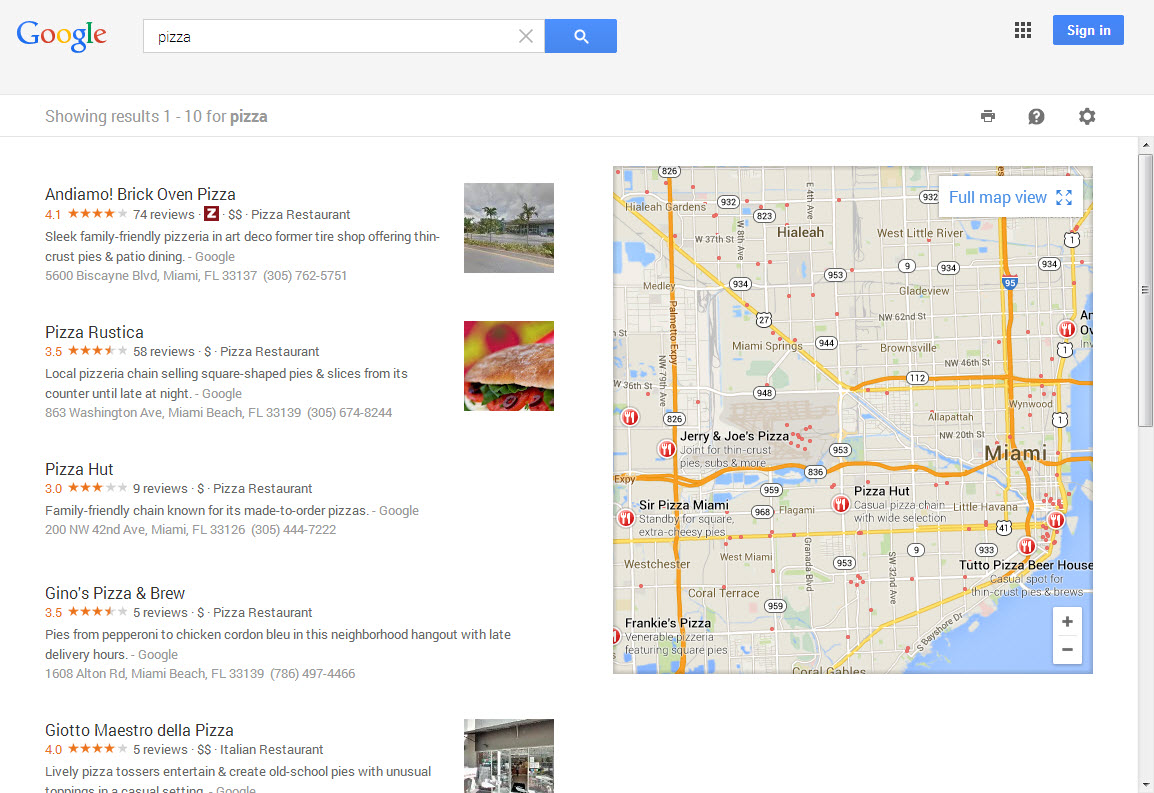 June 26, 2014   |  
Posted by
Shiri Berzack
Recently Google rolled out their My Business platform to make it easier for businesses (particularly local businesses) to reach their customers. It connects your Google+ page, Google Places and Search Results. Now they have gone a step further and connected the Google Places and Maps to become the one interface through Google My Business.
In the past you were able to see a number of Places results when searching in the Places format, whereas now it is all shown through Google Maps. 
The sleek new look is shown below.
When clicking on a search result, a box of information is shown taking most of the information from the Google+ Business page, as well as reviews directly from the page. There are also links to the website, menu and other information Google can find about your local business.
So, if you own a local business, now is the time to start with Google My Business.