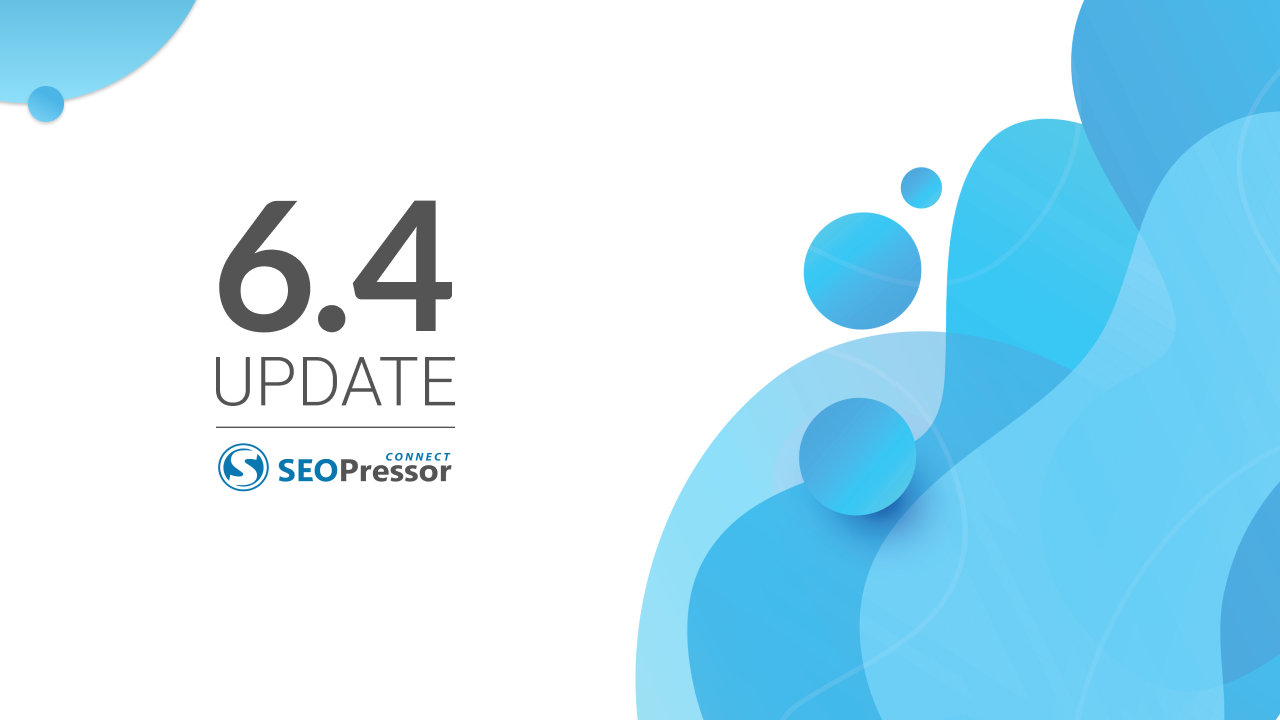 Did anyone order an update baked fresh from the oven?
Because we're rolling out the piping *** v6.4 update for your SEOPressor Connect plugin!
We've received inquiries and requests. And we've been hard at work, upgrading the plugin so you can use it with maximum comfortability.
WordPress 5.6 compatibility
We've tweaked and tinkered with our plugin to ensure that it's compatible with WordPress 5.6 block editor.
This includes not only ensuring the UI elements are appearing on your plugin, but are also working without any bugs or issues.
If you happen to be using previous legacy versions like WordPress 5.5 or 5.4, fret not! Our SEOPressor Connect plugin still works just fine with the legacy versions!
Updated deprecated jQuery function
If you install a WordPress plugin called "Enable jQuery Migrate Helper", there were issues where you can't edit any WordPress pages. This new plugin helps plugin developers migrate over to the new WordPress.
Any attempts to edit any WordPress pages will result in seeing the error message as below.
We've updated the deprecated jQuery function to resolve this issue.
 There were also other bugs reported and squashed. Feel at ease with the latest update installed!
SEOPressor Connect v6.4 Changelog
Improved compatibility with WordPress block editor (Up to 5.6)
Updated deprecated jQuery function
Fixed a rare bug where the readability shows 0% for all pages
Fixed a rare bug where the plugin shows inaccurate word count for all pages
Fixed a rare bug where users are unable to scroll through the items listed in "Suggested Optimization" and "LSI Keywords Extension"
Fixed a rare bug where "Suggested Optimization" suggests to add keyword(s) in URL, even though the keyword is already in URL
Miscellaneous bug fixes
Follow these 6 simple steps to upgrade your SEOPressor Connect now to version 6.4:
Uninstall and delete your existing SEOPressor version from your domain. (You don't have to worry about losing your SEO settings, they are saved and will be carried over once you install SEOPressor Connect.)
Go to https://seopressor.com/upgrade-seopressor/. Enter your purchase email/receipt number.
Once you've entered your purchase email/receipt number, click on the "Download SEOPressor" button and your SEOPressor Connect file will start downloading automatically. You will also receive an email containing your SEOPressor Connect activation code.
Go to your WordPress dashboard > Go to "Plugins" > Click "Add New".
Click "Upload Plugin" > Click "Choose File" > Open your downloaded SEOPressor file > and click "Install Now".
Once SEOPressor Connect is installed, activate it by entering your activation code into SEOPressor's plugin settings.
Follow the steps above and enjoy the newest updates on your favourite plugin!
You can always visit our tutorials page to learn more on how to get the most out of SEOPressor.
Let us know what you think about this update! As usual, any thoughts and feedbacks are always welcomed
Thank you for your continuous support!
Happy optimizing!
Sincerely,
The SEOPressor Team
Updated: 16 October 2021