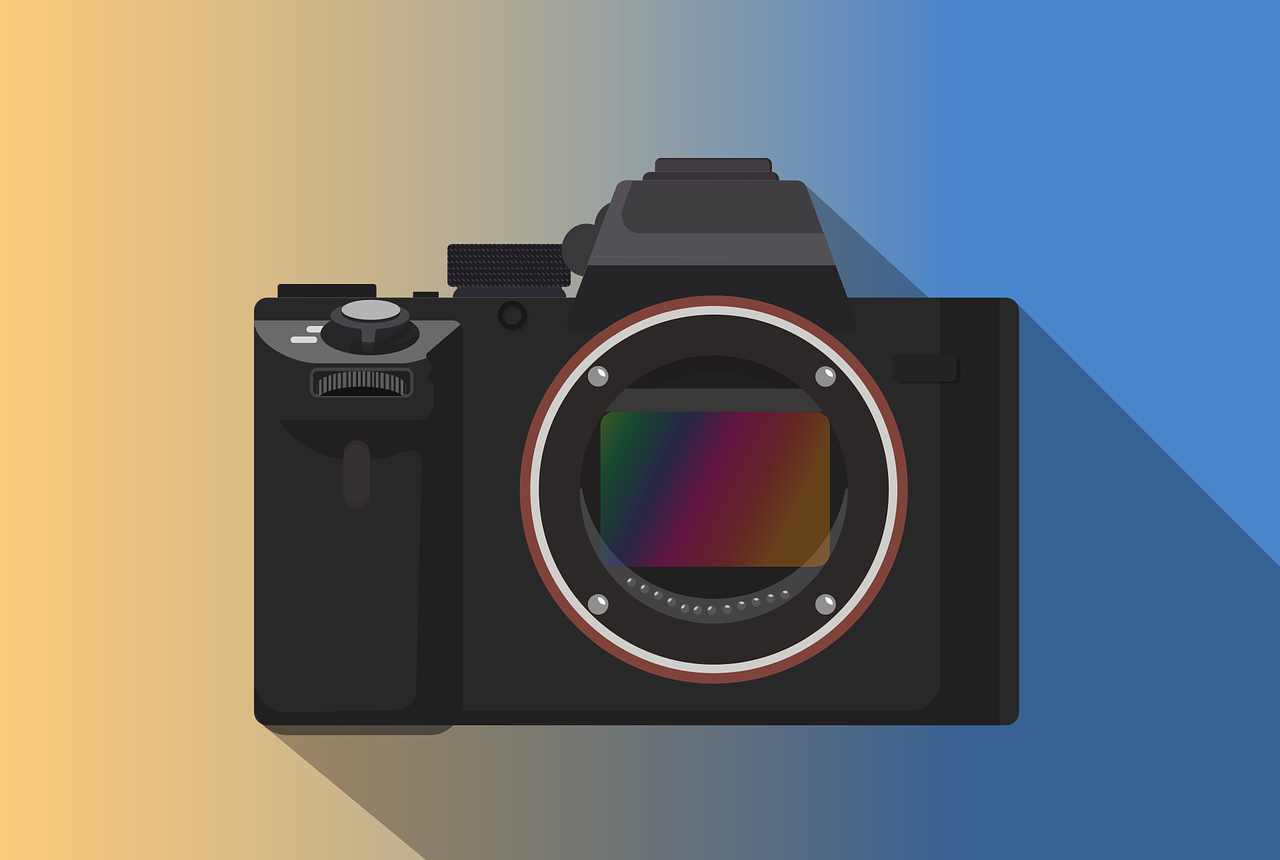 Marking online presence has become the need of the hour for all, including businesses, influencers, marketers, and general internet users.
One of the essential elements to improve your digital status is optimizing photographs for various social media platforms and other online channels.
Different platforms ask for different image sizes and ratios. For instance, YouTube asks for different image sizes for its thumbnails, profile, and cover.
Hence, it becomes essential for various types of internet users to edit their photographs instantly and effectively.
Optimizing, editing, and cropping photos and videos to cater to different needs has never been as easy as today. Where the internet users are rising on one hand, the tools and software are being created every other day to make their work easier on the other hand.
Also read: Top Online Image Editing Tools
However, it becomes difficult to choose the perfect photo cropping and editing software for your images when abundant choices are available. 
This article makes your work easier and lists the top 15 online photo crop tools that offer various edit options and provide exciting touch to your photographs.
Let's begin!
A photo crop tool helps in removing unwanted parts of an image. It simply trims the selected area and puts the focus on the remaining area.
Cropping images with a photo crop tool makes an image look cleaner and distraction-free. It makes the photograph look more powerful and emphasized than before.
Various photo crop tools offer to get your desired width and height of the image with automatic and customized cropping size options.
You get your image cropped depending on your requirement, whether for Facebook, Twitter, YouTube, or Instagram with a photo crop tool.
With photo crop tools, you can also get your photographs trimmed and saved in various shapes, including circles, triangles, squares, and rectangles.
Also read: SEO vs Social Media: Advantages & Disadvantages
Here are the top photo croppers that can help you crop your photos effectively online:
Pricing: Starts with a free photo editor with all the basic edit, design, and collage features. The paid plan starts at $3.33/mo and goes up to $7.49/mo when billed annually.
Fotor is a leading online photo cropper and editor that improves your images by editing, designing, and making a collage.
This online tool allows you to resize and bring your image into shape with just a few clicks. You can also remove unwanted parts of your photographs easily using Fotor without reducing the quality of the images.
You need to simply upload your desired image, choose the desired crop size, and drag the crop box on the area to be retained. The tool also effectively crops a set of images with a single click.
Fotor also allows you to change your photo orientation and size with ease. You can also select various shapes for cropping your image, including triangles, rectangles, squares, and hearts. 
It is also available as an app on Android and iOS, where you get various crop options for aspect ratio, including 1:1, 3:4, and 16:9. 
The cropping tool also allows you to trim your images according to the requirements of various social media platforms, including Facebook, Instagram, YouTube, and Twitter.
Besides offering various options for cropping your image, Fotor also provides a variety of AI tools, including a face generator, image generator, logo maker, flier creator, business card maker, photo enhancer, background remover, photo eraser, art generator, social media cover makers, image enlarger, face editor, and poster maker.
To learn the tool's usage, Fotor provides a free tutorial that includes various how-to sections like how to create invitations, edit photos, make logos, crop photos, and resize images. 
Also read: Top 5 Social Media Tools
Pricing: Free to use
Cropp.me is an easy-to-use online photo cropping tool that automatically resizes your images using AI.
This time-saving tool suggests the most appealing and useful-looking area to be cropped and removes the fuss of selecting the trimming area.
You simply need to upload your image from your desktop or phone to be cropped and select the size of your desired results.
Cropp.me provides a wide range of auto sizes for your image to be cropped, including 50×50, 75×75, 160×120, 300×250, 850×215, 728×90, 640×480, 800×600, and 1024×768. 
You also get to define your custom sizes for your photos by entering the width and height manually. Finally, you can download your auto-cropped image without much hassle. Cropp.me also allows you to crop and download multiple images in a zip file with just a few clicks.
Also read: 10 Best Tools To Measure Social Media Engagement
Pricing: The essential features of Pixlr are free to use. The paid plans start at 0.75/mo with advanced features.
Pixlr is an advanced AI-powered online photo editing tool with various in-built tools including image cropper, background remover, object remover, AI image generator, collage maker, and photo designer for your videos and images.
With Pixlr's image cropper, you can manually adjust the width and height of the crop box manually or select from a varied range of system sizes, including 1:1, 4:3, 14:9, 16:9, 21:9, 32:9, A4, A5, and A6. 
You can adjust the size of your cropping image according to various social media platforms and their uses including Facebook post, Facebook cover, Instagram story, Twitter header, Instagram post, YouTube thumbnail, and YouTube profile.
Other than offering a wide range of crop options, Pixlr provides a wide range of other edit options in the image, including text inclusion, photo rotation, filter addition, retouching, drawing, and element addition.
Pixlr also has a variety of pre-designed editable templates for your YouTube banner, Instagram story, resume, brochure, business card, and presentations.
Additionally, Pixlr has a specialized free edit section for education institutes, students, and teachers. They get unlimited access to AI tools, unlimited document saves, unlimited registrations, and free enrollment to Pixlr certification courses.
Also read: 3 Budgeting Tools to Help You Create the Ideal Social Media Marketing Budget
Pricing: Comes with a free plan which includes limited access to tools and document processing. The paid plans start at $2.44/mo if billed annually.
I **** IMG is a versatile online photo editing tool that provides a wide range of photo edit tools, including image cropper, resizer, compressor, and converter.
With the image crop option, you can crop images of all formats, including JPG, PNG, and GIF. I **** IMG allows you to cut your image according to your need by setting customized width, height, and position.
Once successfully cropped, your image gets auto-downloaded in high PNG quality. It gives you the option to save your cropped photos to Google Drive or Dropbox. You can also share your downloaded link on various platforms.
Other than cropping your image online, I **** IMG allows you to watermark your images with text and graphics whose typography, transparency, and position can be adjusted according to your brand goals and needs.
The tool provides you with a unique feature of creating memes with captions. You can also easily convert your image formats from JPG to PNG or GIF and PNG, GIF, PSD, WEBP, HEIC, and RAW to JPG.
Also read:Top 3 FREE Tools to Analyze your Competitor's Social Media Presence
Pricing: Comes with a free plan option which includes basic editing solutions. The paid plans start at $79/mo with advanced features.
Imagga is a high-tech image editing tool specifically designed for businesses and developers. The tools comprise a variety of edit tools, including cropping API, color API, content moderation, facial recognition API, visual search, and tagging API.
This AI-based tool intelligently crops your images according to your desired size and ratio. Its highly recognized technology evaluates and ascertains the best area to crop, keeping the quality of the photo intact.
Imagga cropping tool can create a series of cropped images by smartly defining the important areas of the image. You can easily customize the ratios and resolutions for your images.
You can efficiently integrate your Imagga images with various applications and ecommerce projects. Using content-aware technology, it automatically generates your photos into thumbnails, layouts, and previews for various platforms.
Imagga specifically provides photo edit solutions for various industries, including technology, media, entertainment, advertising, real estate, and hardware.
Imagga is trusted by top companies like Swisscom, Plex, Aylien, and Fotoware. To ****, Imagga has been used by over 30K startups, developers, and students in more than 82 countries worldwide.
Also read: How To Leverage Memes For Your Social Media Marketing
Pricing: Gives you the option to start free with all the basic features with 2GB storage. The paid plan starts at $99.99/yr.
Adobe Express is one of the top online photo crop tools that offer a wide range of image and video edit tools, including cropper, resizer, background remover, format conversion, and video merger. It is available on both the web and mobile.
With the image cropper, you simply need to upload your image, crop the desired area, and download it easily in high-quality PNG format. Further, you can go on editing the cropped image.
Adobe Express has an entire lot of pre-designed layouts and templates in the form of flyers, logos, banners, social posts, and social ads, which are fully customizable for your own needs.
You can plan, schedule, and publish your edited images and videos on various social media platforms. Adobe Express has over 20,000 licensed stylish fonts and 160 million stock photos. 
With video editing features, you can efficiently convert video to GIF and MP4, trim videos, reverse videos, merge videos, and change the speed of the videos. You can also add easy-to-apply effects, filters, and overlays.
Besides editing photos and videos, you can also create, edit, export, combine, convert, and organize your PDF files, as well as generate QR codes for various URLs.
Also read: Best Twitter Tools To Increase Followers
Pricing: Free
CutMyPic is a simple photo cropping tool that lets you efficiently trim your images and perform various other photo edit options.
You simply need to upload your image to be cropped on the tool with a maximum size of 500x500px. 
CutMyPic allows you to trim the corners of your image round, add shadow effects, add over 12+ filters, and adjust the photo's contrast before cropping.
It provides an option of pasting your trimmed image on a variety of layouts and designs, including fun, magazine, occasions, web, and advocate. You can also adjust the noise and sharpness of the image intelligently. 
CutMyPic allows you to adjust the colors of your picture. You can reduce and increase the opacity of some regions of the image as well as replace the picture colors with your desired colors, further adjusting the strength and edges of the colors.
You can also add text at the top and bottom of your image. The added text comes with various formatting options, including alignment, outlines, font size, font style, and colors.
Once you are done editing your image, you can choose the background color of your cropped and edited image. Finally, you can download, email, and share your cropped picture.
Also read: Best Twitter Video Tools For Marketing
Pricing: Comes with a free plan that includes all the essential features of the tool. The paid plans start at $48.81/yr for a single person and $80.43/yr for teams.
Canva is one of the top photo and video editing tools that offers a varied range of features, including content creation, visual communication, brand management, team collaboration, and asset management.
With its photo editing tool, you can easily crop and resize your photos for various social media platforms and use cases, including Facebook covers and posts, logos, infographics, resumes, brochures, desktop wallpaper, book covers, banners ( landscape and portrait ), and presentations.
Canva supports all kinds of photo formats, including JPG, JPEG, PNG, WEBP, HEIC, SVG, and PSD.
You can create documents, videos, whiteboards, websites, and print products appealingly and attractively. Canva offers a wide range of icons, stickers, frames, fonts, stock images, filters, effects, and enhancers.
Canva's Magic Edit replaces and adds parts of your images, and Magic Eraser removes photo distractions as well as unwanted areas of your photos.
With its background remover, you can easily hide or delete unwanted backdrops. Canva is designed specifically for marketers, creators, agencies, sales, media, startups, real estate, educators, and students.
Also read: 31 Best SaaS Tools For Businesses
Pricing: Comes with a free plan that has basic photo editing tools and limited access to other advanced tools. The paid plans start at $4.99/mo if billed annually.
BeFunky is a fun online photo editor and cropper that is simple to use and has a variety of image and video edit options including cropping, resizing, batch editing, background removing, collage making, retouching, template customizing, and animating.
With its photo cropper and resizer, you get to cut the excess parts of your images using the rule of thirds in various aspect ratios, including freeform, square, photo ( 4×6, 5×7, 8×10, 11×14, and 16×9), cinema, Facebook cover, Twitter header, YouTube cover, and Pinterest pin. 
You can also change the orientation of your original image with two options: portrait and landscape. Additionally, BeFunky allows you to enter your photo's height and width manually. 
BeFunky lets you be creative with your marketing strategies by providing a variety of innovative templates and stock images for your social media and print advertising. It also gives you the option to display your visual creativity on a blank canvas.
The edited images can be saved on the device, BeFunky, Google Drive, Dropbox, Google Photos, Facebook, Pinterest, and Twitter.
Besides its web version, BeFunky is also available on iOS and Android. You can learn photo editing tips, tricks, and techniques with its insightful blogs and tutorials.
Also read: 18+ Powerful Ecommerce Marketing Automation Tools
Pricing: Provides one-year access at $19.40 and lifetime access at $38.92.
Watermarkly is an all-in-one photo editing tool that is compatible with all devices and interfaces, including desktop, mobile, web, and application. It provides diversified options to alter and enhance your image composition and appearance.
The image cropping tool of Watermarkly offers to crop your images in rectangular and circular shapes with its predefined or manual aspect ratios of the crop box. 
As the tool's name says, Watermarkly offers to watermark and resize your cropped photos easily. Further, you can save your images in PNG or WebP format. 
Watermarkly allows you to add stylish text with different fonts, sizes, and effects to your photos.
Besides the cropping tool, Watermarkly offers to compress large digital files in various formats, including JPEG, PNG, and GIF. You can also use various file formats like PDF, HEIC, PNG, BMP, GIF, and WebP to JPG.
Watermarkly educates you on using the tool with informative and engaging videos and blogs. 
The title of the how-to tutorials includes how to watermark photos on iPhone, how to crop a picture into a circle, how to compress an image, how to reduce image size, and how to resize a photo for Instagram.
Also read: Bloomfire Alternatives: Best Online Knowledge Base Tools 2023
Pricing: Comes with a free starter pack that includes all the basic editing features and up to 10GB storage for files and projects. The paid plans start at $10/mo with a 14-day free trial if billed annually.
VistaCreate is one of the top photo editing and graphic designing tools that make your visuals, images, and videos stand out from the crowd with its exceptional tools, including image cropper, image converter, background remover, animation maker, and logo maker.
The image cropper of VistaCreate is designed for both beginners and professionals. You can crop a whole set of pictures together with a few clicks. 
Other than cropping your photos, VistaCreate adjusts their sizes and ratios according to various use cases, including profile pictures, thumbnails, and blogs. 
Further, the cropped and resized images are available for download in various formats, including JPG, PDF, and PNG. It uses AI to suggest the best format for a particular platform.
The tools offer over 1000+ pre-designed templates, over 70 million stock videos and photos, customizable brand kits, AI-based editing tools, and numerous fonts, music, animations, backgrounds, and objects.
Also read: Best Enterprise CRM Tools
Pricing: Starts with a free plan that includes basic photo and video tools. The paid plan for teams starts at 1.95/mo if billed annually.
Picsart is an appealing photo editing tool that offers various image editing and designing tools. One of the key features of the tool is the free image cropper. 
The simple-to-use tool requires you to upload your desired image in JPEG or PNG format and then redirect the page to various cropping options. 
As you upload your image to be cropped, you are served with plenty of edit options on your screen including background remover, layout changer, and AI enhancer. Once cropped, you can easily download your image in various formats, including JPG, PNG, PDF, WEBM, and MP4.
You can also upscale the quality and adjust the size of your cropped images before downloading them.
Picsart uses the rule of thirds to improve the photo composition and deliver it to you in an enhanced way. This tool offers a varied range of pre-designed templates for different social media platforms, including Instagram, Twitter, YouTube, and Pinterest.
It smartly crops your images for all the major platforms without missing out on the subject and compromising the quality of the photo. You can directly upload your photos on social media after editing them on Picsart.
Besides offering a variety of cropping tools, Picsart also provides a wide range of photo and video tools for content creators, which includes background remover, AI image generator, sticker maker, logo maker, collage maker, text editor, video trimmer, slideshow maker, brochure maker, ads maker, and background changer.
It allows the editing of around 50 photos at once. Picsart is specialized in creating and enhancing photos for various platforms, including YouTube, Instagram, LinkedIn, Pinterest, Twitter, Facebook, and websites.
The tool also provides an abundance of unique stickers, hashtags, and background images based on various subjects including travel, food, beauty, fashion, ****, and nature.
Also read: Best SEO Content Optimization Tools
Pricing: Comes with a free plan which includes all the photo editing features. The upgrade plans start at $5/year, which provides no ads and instant downloads.
RedKetchup is one of the simplest online photo crop tools that offers a variety of image trimming options, including pre-designed and customizable aspect ratios, picture rotation, and changeable orientation.
The tool uses the rule of thirds before cropping an image to depict the picture composition in an enhanced way. The tool includes a variety of automated aspect ratios to crop the image, including golden ratio, square, freeform, 3:2, 4:3, and 16:9.
After cropping your image, RedKetchup allows you to save your photo in various formats, including PNG, JPEG, WebP, HEIC, GIF, ICO, BMP, and TIFF. You can add various filters, effects, and color depth to your cropped image.
Other than offering cropping and resizing tools, RedKetchup offers various other editing and designing tools, including image compressor, image converter, GIF resizer, GIF converter, icon editor, icon converter, favicon generator, Twitter downloader, and color picker.
Also read: Best Small Business Automation Tools For 2023
Pricing: Free for the majority of the tools. The paid plans start at $0.01/per image.
LunaPic is a simple and diversified photo editing platform with an easily accessible interface and numerous picture editing tools, effects, filters, art effects, and AI tools to enhance and beautify your images.
The photo cropping option of LunaPic allows you to upload images in any visual format from your devices. Once uploaded, you can crop your image into various shapes, including rectangles, circles, polygons, and freeform.
On your cropped image, you can apply various filters and effects to the photo. The edited image can be saved or shared on various social media platforms, including Facebook, Twitter, Pinterest, and Google Photos.
You can also upload multiple images at once and crop them together for a faster and more efficient photo edit.
Besides cropping your photos, LunaPic allows you to perform a variety of editing on your photos, including image bordering, background removing, image resizing and rescaling, animating, erasing, bordering, drawing, painting, and filtering. 
Also read: 5 Easy Ways To Build Social Proof For Your Shopify Store
Pricing: Free
Croppola is one of the top photo crop tools that smartly trim your digital photographs using AI. It intelligently calculates the best composition and crop area for your images.
It offers you to alter the aspect ratios and sizes of the areas to be cropped. Croppola takes care of the framing and suggests a fine-tuning, well-balanced crop for your images.
Croppola allows you to manually adjust the size, axis, and aspect ratio of your image crop size according to your needs. Besides this, Croppola has pre-designed aspect ratios and sizes, including 1:1. 16:9, 16:10, A4, letter, credit card, wide, square, portrait, header, and cover.
Trusted by leading companies, including TNW, The Verge, and Makeuseof, Croppola instantly lets you download your cropped images in high-quality PNG format. 
Also read: 7 Top Digital Marketing Tools Worth Considering
FAQs
1- What are the benefits of image cropping?
Here are the top benefits of cropping an image:
Concentration: One of the essential aspects of cropping a photo is to remove the unwanted and extra stuff from the image and focus on the essential parts. Since cropping an image eliminates the excess part and magnifies the subject, the concentration and emphasis automatically move to the main subject. 
Composition: Cropping an image with the rule of thirds, which includes dividing your image in a 3×3 grid, helps in giving an enhancing and exciting touch to the overall appearance of the image.
Story or Concept: A cluttered image may not be able to depict the story of the picture more clearly. However, if the important area of the image is cropped, the story you want to tell becomes clear and precise. 
Emotion: A wide-angle image might have a lot of spare white space, which takes away the actual emotions of the picture. Cropping an image effectively helps in retaining the actual essence and emotions that the image is expressing. Closely trimming an image captures the personal touch of the photo with human faces.
Aspect Ratio: Various social media platforms, as well as devices, require different aspect ratios for different purposes. For instance, Instagram is a social media platform that uses various aspect ratios for stories, reels, and posts. Cropping an image helps cater to the requirements of photo uploading for various platforms.
Also read: Best YouTube Marketing Tools
2- How does image cropping affect the quality of a photograph?
When you crop, trim, or resize any image, you reduce the pixels of the whole image. 
Hence, when cropped, the quality of the image differs from picture to picture. If the photograph is of high resolution, the quality of the cropped image will not degrade but instead become crisp.
However, if the image is of lower resolution, cropping it, the pixels will get stretched, resulting in a blurred and low-quality photo.
An image that has 200-300 ppi is best suited when you want to create high-quality cropped images.
3- What is the difference between image cropping and image resizing?
Image cropping includes trimming a part of the image or changing the aspect ratio. This is done to either focus on a subject or declutter the image from extra elements and white space. Since some of the pixels get cut in cropping, the quality of the image gets affected a bit.
Resizing an image means altering the dimensions of the image without distorting its pixels and quality. It is generally done to make the photo easily uploadable and shareable. The entire image quality is retained as the size of the image is either increased or decreased, and it does not magnify. 
Also read: 15 Best Marketing Tools For Shopify
Conclusion
The above-listed photo crop tools are simple to use with additional edit features. Each of these tools helps you get the best version of your photographs with a little tweak here and there.
Most of these tools offer free basic cropping and editing features, making them the top choice to enhance your images without spending a lot of your hard-earned money.
Another appealing fact about choosing these tools is that they are available online and do not involve the hassle of downloading the software key or going through the long process of installation.
Consider any or all of them whenever you need assistance to improve the focus, composition, and ratios of your photos and videos for various digital platforms.